From July 3rd to 26th September 2021 Arnolfini presented
Land of Many Waters
an exhibition of the work of Sir Frank Bowling OBE, curated by Gemma Brace. 
For the exhibition Aloys presented a series of tours and assisted with events such as How Do You Feel? He also facilitated creative workshops for children run by Arnolfini makers in residence; Let's Make Art, inspired by Bowling's inspirational use of paint and colour. 
​​​​​​​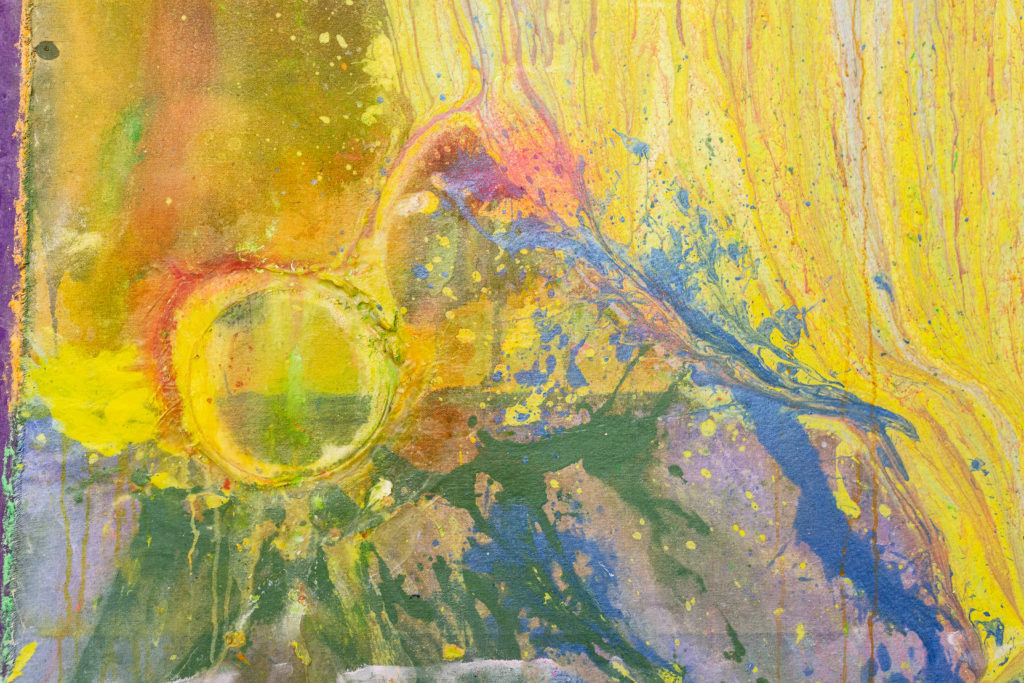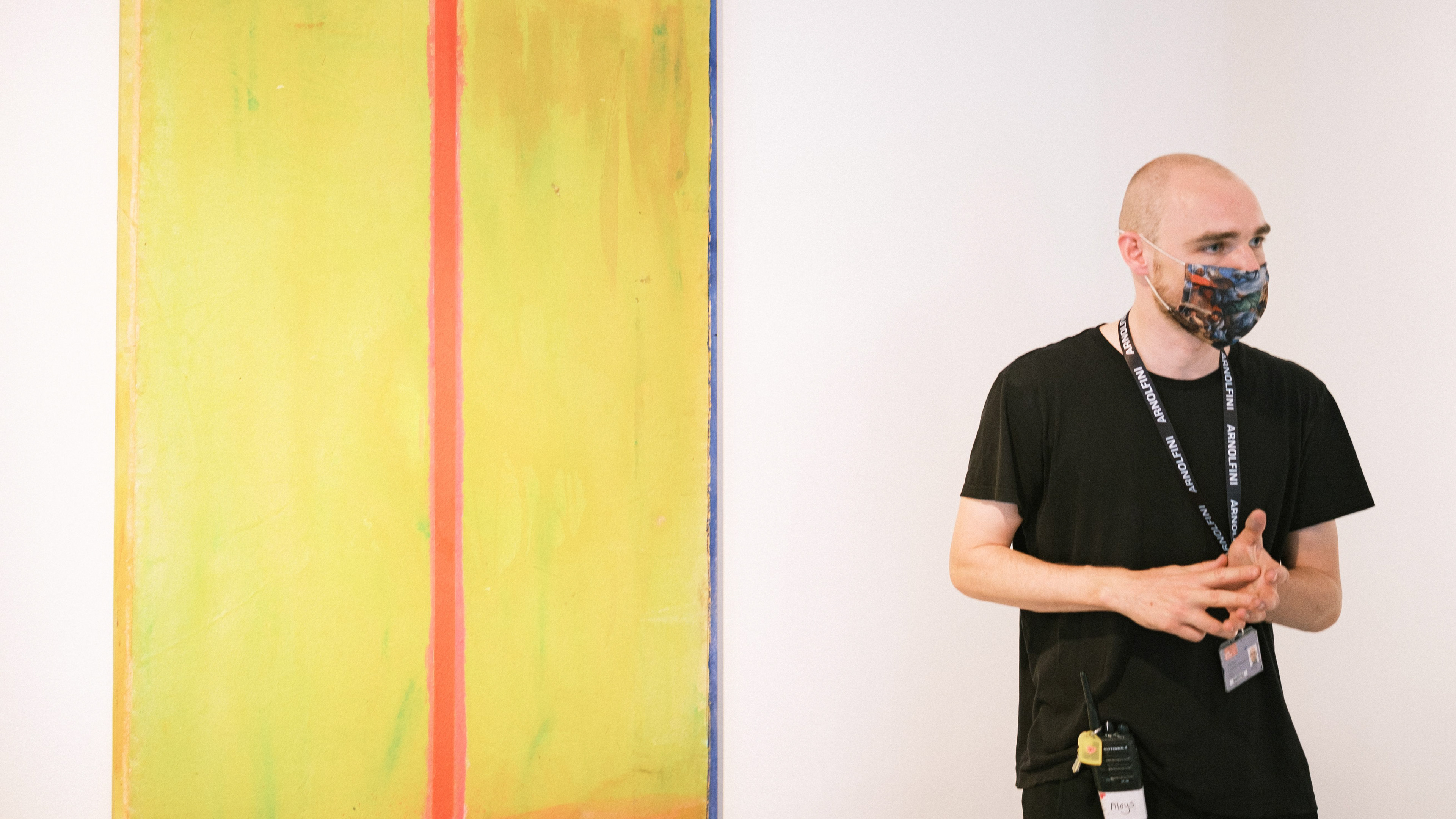 In 2021 Arnolfini celebrated the work of pioneering painter Sir Frank Bowling, sharing new and previously unseen work, alongside key paintings from the last decade.
At 87, Bowling continues to explore the 'possibilities of paint' with an experimental ethos that places material, colour and light at the heart of his practice. In his first public gallery exhibition since his highly acclaimed Tate retrospective in 2019, Land of Many Waters explores the ebb and flow in his practice between process and the ever-present autobiographical details that hover beyond.
In new works (made throughout 2020) surfaces are stripped back in luminescent colours, and paint bleeds, stains and seeps into imagined horizons and shorelines – 'not a view but the idea of a view'. Alongside these sit older works in which Bowling revisits past techniques from his 'poured' paintings to vertical 'zippers', embedding surfaces with textiles, collage, and a multitude of materials so that the acrylic paint is littered and layered with remnants of life.
Animated by photographs, texts, and materials from Bowling's personal archive and London studio, Land of Many Waters also evokes the colours and textures of his working life, highlighting the multiplicity of his practice
Sir Frank Bowling, OBE, RA, born in British Guiana in 1934, has been hailed as one of Britain's greatest living abstract painters and as a 'modern master'. Bowling's innovations in technique, and his use of paint and surface texture, have changed the practice of painting. At age 87 Bowling's only ambition is to continue to work in his studio.
In addition Aloys was invited to respond to one of the artworks and write an Audio Description for the Visually Impaired, informed by training from VocalEyes, which you can hear below.