In February 2022 Arnolfini presented an exhibition by Bolivian-American artist Donna Huanca. During the exhibition Aloys was involved in condition reporting artworks, wrote and presented tours and facilitated school and community group visits.
Scroll down to learn more about the exhibition.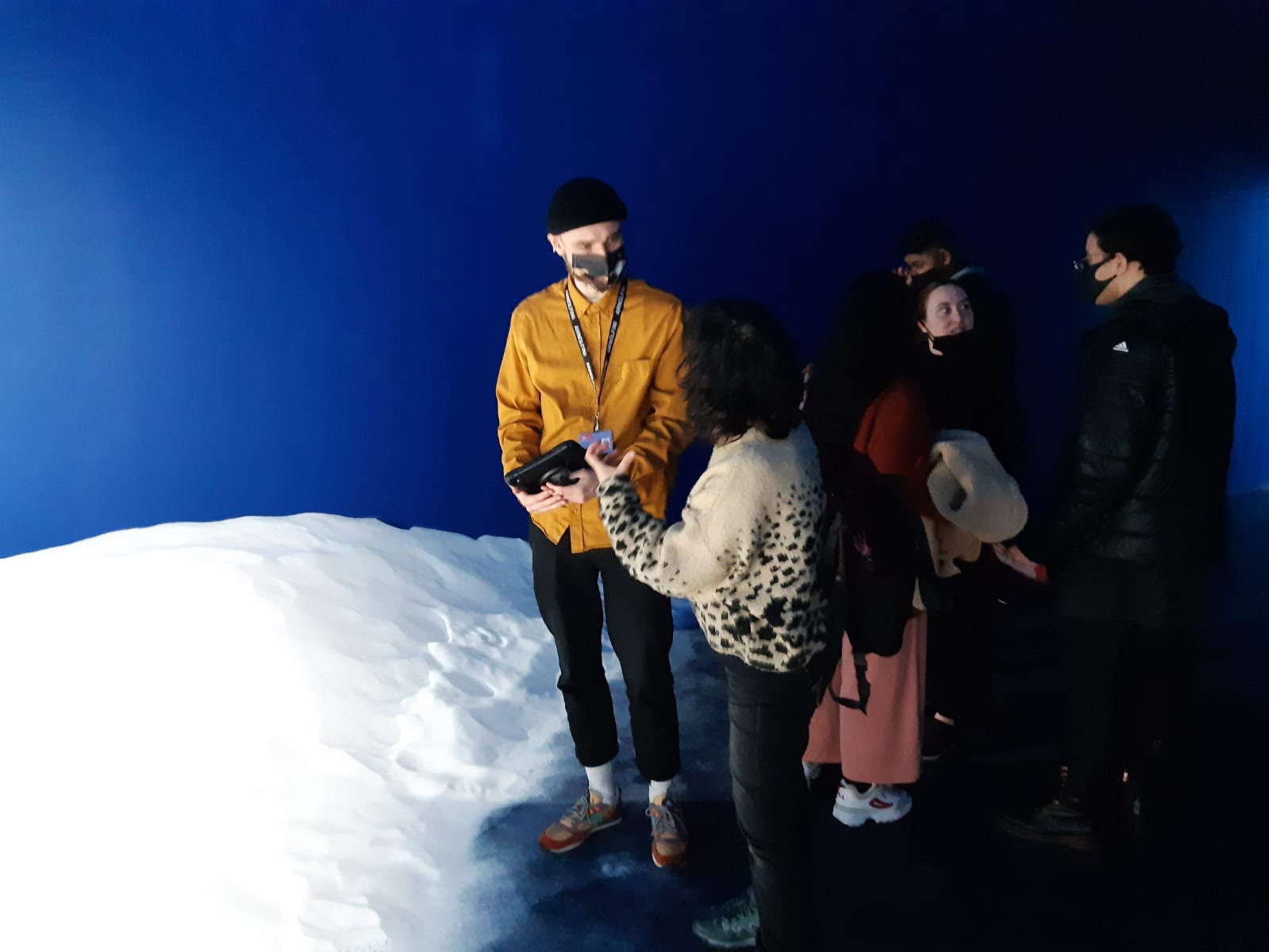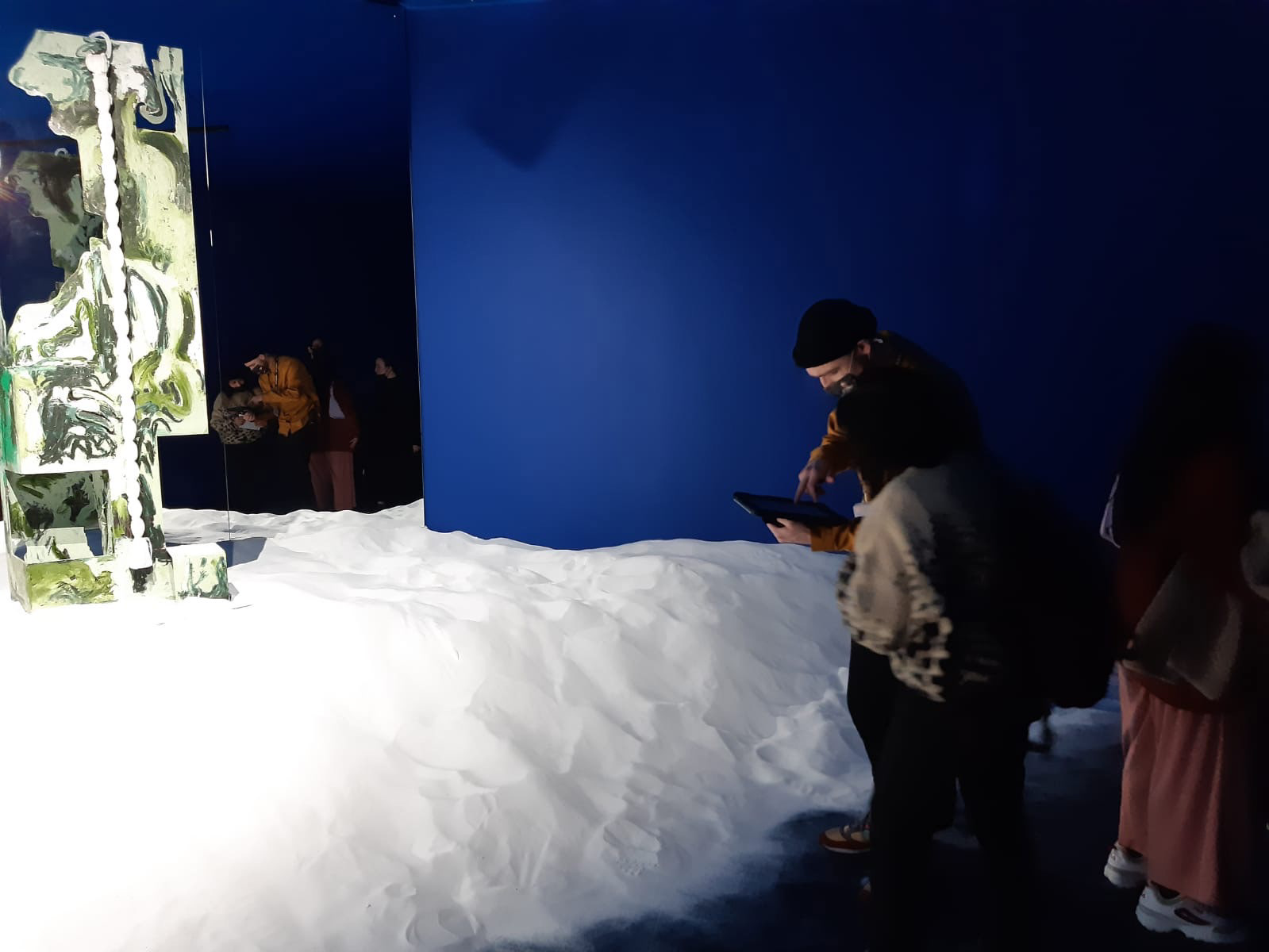 Arnolfini are excited to present CUEVA DE COPAL, a new and immersive site-specific installation by Donna Huanca, a celebrated, rising star of the international art world.
Drawing on painting, sculpture, performance, choreography, video, and sensory interventions, Huanca's interdisciplinary practice

focuses upon the human body, exploring our physical relationship to the world around us.
Huanca builds her experiential installations around the architecture of each new site, with CUEVA DE COPAL plunging audiences into a cocoon-like space. Encouraging audiences to reflect upon their environment, the installation integrates ideas explored through previous installations, in which Huanca has transformed the masonic temple of Marciano Art Foundation in Los Angeles, the early-18th century palace of the Belvedere Museum in Vienna, and the high desert landscape surrounding the Ballroom Marfa in Texas.
Building on past remnants of her own work, Huanca excavates and layers, transforming her live 'skin' paintings into new multi-layered and hybrid forms that sit somewhere between performance, sculpture, photography, and painting. Explored within the darkness of CUEVA DE COPAL, these bodily forms take on new lives enhanced by sound, scent, and texture.
Donna's new commission brings this acclaimed artist to Bristol and the south west for the first time as part of Arnolfini's commitment to showcasing the best contemporary artists of each generation.
About Donna Huanca:
Donna Huanca (born 1980, Chicago, USA) studied at the Städelschule, Frankfurt as well as the Skowhegan School of Painting and Sculpture, Maine and has been the recipient of the DAAD Artist Grant and a Fulbright research grant. Her interdisciplinary practice has evolved across painting, sculpture, performance, choreography, video, and sound, crafting a unique visual language based in collaboration and innovation.
Donna Huanca's has exhibited around the world and has received many accolades for her work which is held by a number of international public collections.